Councils
In city and rural areas in Australia, 90% of the waste comes from residents, and the local council is responsible for handling all kinds of waste. Expanded polystyrene (EPS) is a special waste with large volume and lightweight. It cannot be placed in yellow or red trash bins. Even if it is put into landfills, there will be a series of problems, such as not degrading, and occupying expensive to manage landfill space, as well as the risk of windblown debris getting into waterways and the natural environment.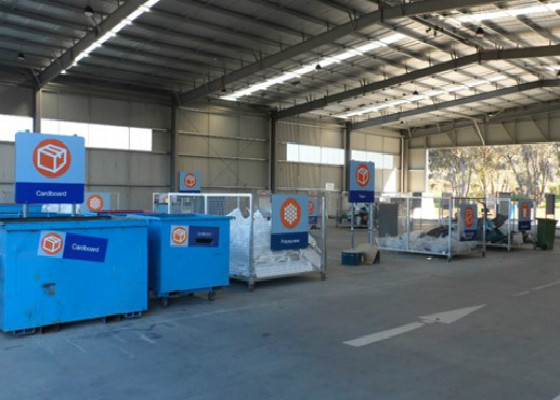 Since 2012, the Australian government has authorized local councils and organizations to recycle waste polystyrene and remove it from landfills. From 2012 to 2013, 19 councils and non-profit organizations built new EPS recycling infrastructures, mainly choosing to purchase polystyrene recycling machines.
In the past 10 years, INTCO Recycling has accumulated rich experience in assisting local councils and non-profit organizations to establish polystyrene recycling centers. Our one-stop service includes free consultation on EPS recycling, application for government funds, factory layout and design, and how to choose EPS recycling equipment. Once the EPS recycling starts, we will provide training to the local council about how to pack compressed EPS to get the best rebate, and buyback hot melt and cold compressed EPS at a competitive price. All processed EPS is shipped to INTCO Malaysia factory, and finally made into PS frame products.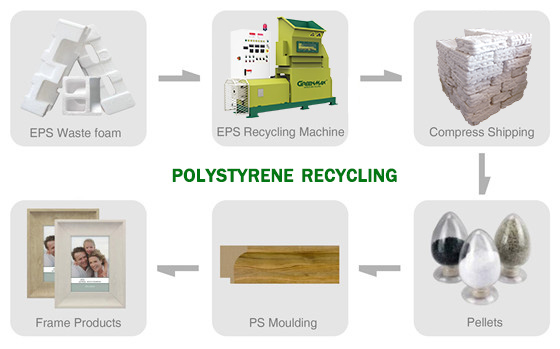 GREENMAX Polystyrene Recycling Machine for Councils
Albury City Council

INTCO Recycling will buy back the compressed EPS blocks waste generated by Albury City Council to make frames and sell them to retail stores around the world, which truly realizes a circular economy.
Muswellbrook Shire Council

With the support of this M-C50 EPS hot melting machine, the EPS waste of Muswellbrook Shire Council can be recycled well.