The GREENMAX Customized EPS Melting Machine Saved Weekly $400 EPS Disposal Fee for Fisher & Paykel
Fisher & Paykel, based in East Tamaki, New Zealand, is a subsidiary of Chinese multinational home appliance manufacturer Haier. As the major appliance manufacturer, Fisher & Paykel provides customers with home appliance distribution services, resulting in a large amount of discarded EPS packaging materials are transported back to Fisher & Paykel's warehouse with logistics, and 2-3 large packages of EPS waste are generated every day.
Fisher & Paykel needs to regularly dispose of these EPS wastes with bulky volume and lightweight, because they will quickly fill up the warehouse, and the weekly waste disposal fee is about $750. In order to save waste disposal costs, Fisher & Paykel wanted to find a more economical and efficient EPS recycling solution to deal with these waste EPS packaging materials.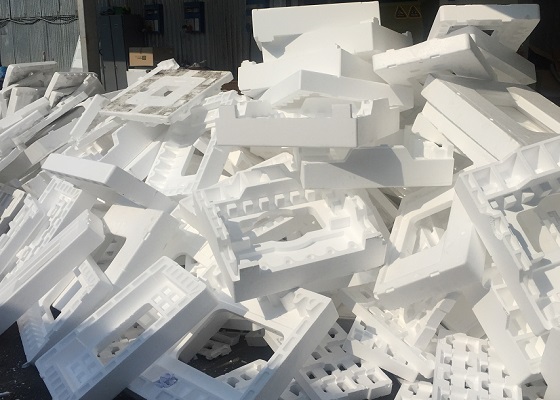 In July 2020, Kane from Fisher & Paykel approached GREENMAX, the EPS recycling specialist located in Auburn NSW, Australia, for a customized EPS recycling solution based on their condition. With the help of the GREENMAX sales team, FISHER & PAYKEL finally chose the customized GREENMAX EPS Melting Machine Mars C100. Considering the size of the waste EPS electrical packaging is too large, the GREENMAX team specially designed a wider hopper machine for Fisher & Paykel, so that large pieces of material can be directly thrown into the EPS recycling machine. Below is the drawing designed by GREENMAX engineers for this customized EPS Melting Machine M-C100.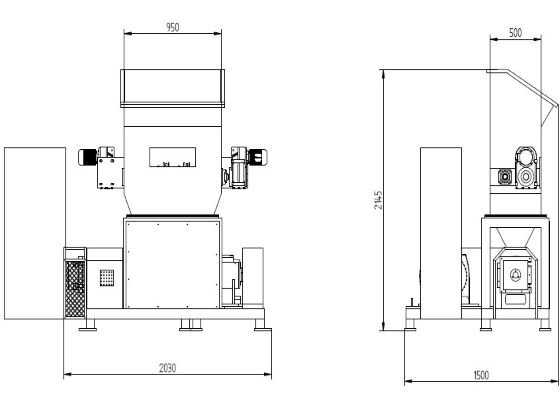 GREENMAX EPS Melting Machine M-C100 is an EPS recycling machine equipped with the screw melting technology, specialized in reducing the volume of waste expanded polystyrene foam (EPS) by crushing, hot melting and extrusion molding. The volume ratio of the EPS compressed material that has been hot-melted by Mars C100 to the original foam waste can reach 90:1, greatly saving transportation and storage costs.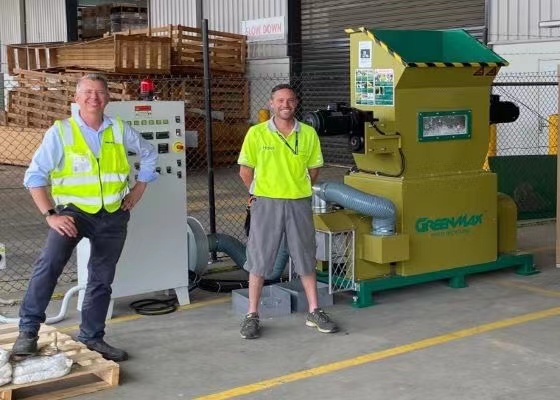 Last month, when the machine arrived, Fisher & Paykel were very satisfied with the machine and GREENMAX team's service.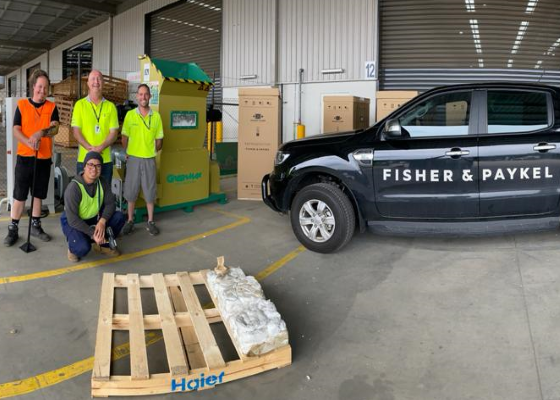 The customized GREENMAX EPS Melting Machine C100, with a true throughput of 10~15 m3/h, can help Fisher & Paykel save $300-400 waste disposal fee every week. At the same time, Fisher & Paykel, as a well-known local home appliance brand, has taken social responsibility for the waste generated by itself and turned waste into treasure, and what it does is in line with the circular economy. If you're looking for a foam recycling solution, GREENMAX will be your right-hand man
just a phone call away
.