GREENMAX Foam Crusher - Foam Recycling Machine
GREENMAX Foam Crusher is a foam recycling machine specializing in smashing the waste foam material into chunks or granules/beads. GREENMAX provides two types of foam crushing machines:Foam Crusher and EPS Beads Crusher.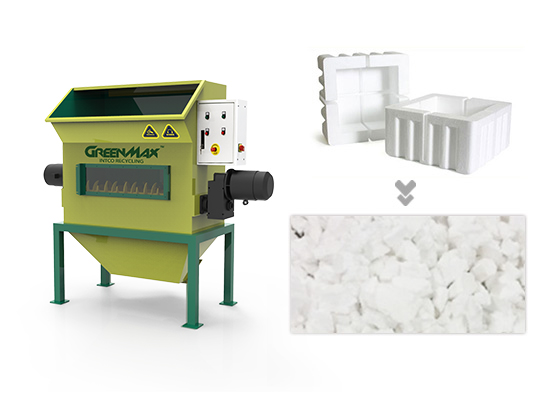 Applicable Materials
GREENMAX Foam Crusher is mainly used for polystyrene foam (EPS), EPE/PE Foam, EPP, PSP, XPS, PUR, etc.
EPS Chunks

EPE Scraps

EPS Beads

Why Choose GREENMAX Foam Crusher?
GREENMAX Foam Crusher compares well on price to its competitors in the Australian market when you compare on key criteria such as:
● True demonstrated throughput – Converts to labour cost
● Relative power – Not power efficiency but total grunt to process reliably
● Quality of electrical componentry, machining, welding and motor/gearbox combinations.
● Robustness of construction, I.e. machine weight, material thickness, screw shaft diameter, extrudate orifice diameter, strength of chain drive.
● Highest reliability in the world with common parts stocked in Australia.
● Maintenance packages available at competitive rates.