Mainfreight New Zealand Cooperates with GRRENMAX to Recycle Polystyrene Home Appliance Packaging Waste
Mainfreight is a world-renowned logistics company, founded by founder Bruce Plested in 1978 and listed in New Zealand in 1996. At present, Mainfreight has 200 branches and more than 8,000 employees worldwide. It is headquartered in Auckland, New Zealand, with the main business scope involves air& ocean, transport, and warehousing.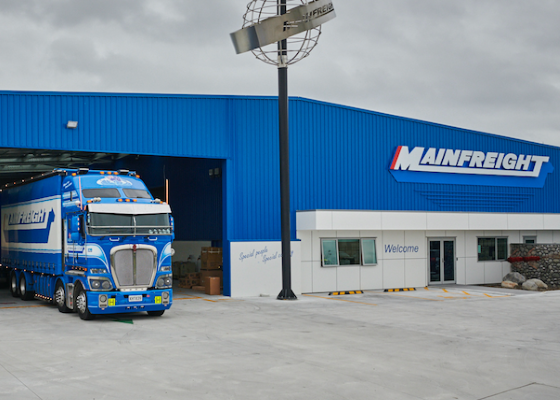 Mainfreight has 10 warehouses in Auckland, one of which is for appliance home delivery, producing 70-100 cubic meters of waste polystyrene, packaging waste from unpacking whiteware & furniture deliveries every week (95% would be whiteware like washing machines and fridges). Some waste transportation companies will take away this polystyrene waste regularly, and the charge is 10NZD/m3. The monthly disposal cost of polystyrene is 4,000 New Zealand dollars, and it costs approximately 50,000 New Zealand dollars to dispose of waste polystyrene every year.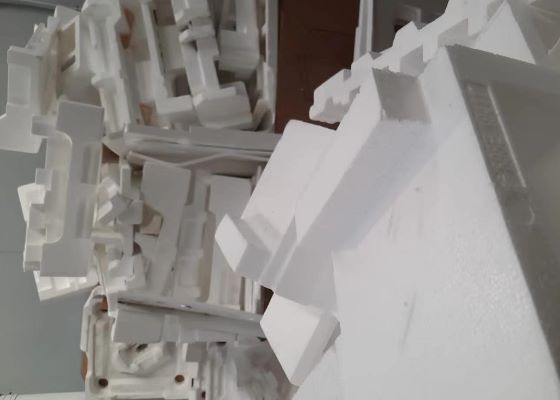 In September 2020, the person in charge of home delivery at Mainfreight found INTCO Recycling and learned about the total polystyrene recycling solution. The person in charge is very excited to know more about how INTCO Recycling can help him solve the current dilemma of dealing with polystyrene waste.
In November 2020, Mainfreight received GREENMAX Polystyrene Compactor A-C100, which is a professional polystyrene recycling equipment manufactured by INTCO Recycling. The technology comes from Europe and the accessories are selected from world-renowned suppliers such as Siemens, Phoenix, ABB, NSK. assembles and upgrades under the professional team of GREENMAX. Each GREENMAX polystyrene recycling machine must go through a strict quality inspection and on-site trial operation before leaving the factory to ensure performance and keep the business running smoothly.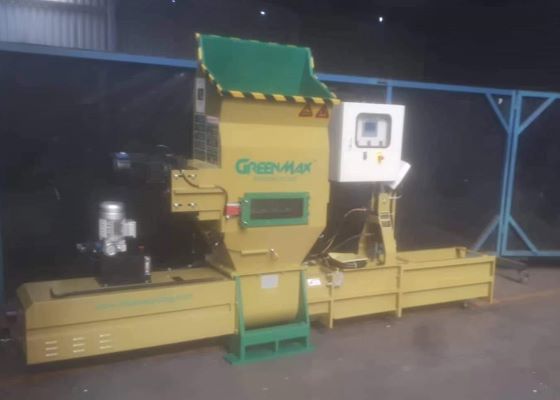 GREENMAX is the brand of polystyrene recycling machine manufactured by INTCO Recycling - the leading company which provides one-stop polystyrene recycling solutions. The GREENMAX team designs a personalized recycling solution based on the customer's site, material density, and size, and budget, then recommends suitable models of recycling machines to meet the differentiated needs of customers.
The GREENMAX Polystyrene Compactor can compress bulky polystyrene foam packaging into dense blocks, then the compressed polystyrene blocks will be further processed into PS pellets to make new products like molding and photo frames, which will be sold in the market again, therefore helping develop the circular economy worldwide.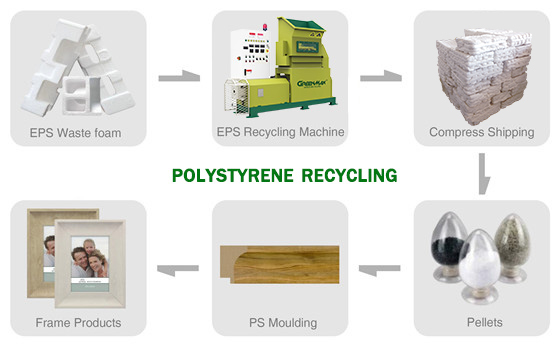 The person in charge of Mainfreight said that polystyrene recycling not only saves a bonus of 50,000 New Zealand dollars in waste disposal fees every year, but also brings nearly 2W New Zealand dollars in income every year, and can also take social responsibility for the earth and mankind.