NAWMA Started Polystyrene Recycling Project Supported by GREENMAX EPS Melting Machine
Northern Adelaide Waste Management Authority (NAWMA), located in the northern part of Adelaide in South Australia, is a regional subsidiary formed under the local government ACT (SA) 1999 to provide best practice waste management and resource recycling service. NAWMA is a government-affiliated recycling and garbage disposal company who serves a range of clients including businesses, industry and regional SA councils, and mainly serves three local councils: city of Salisbury, City of Playford and Town of Gawler.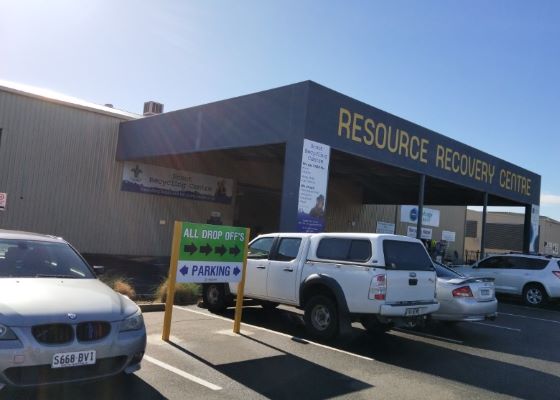 In 2018, NAWMA noticed the EPS recycling solution provided by GREENMAX, but it was not until June 19 that the official contact started. The project executor Jason showed Wenny, the salesperson of GREENMAX, to the recycling bin located at Cnr Peachy & Bellchambers Rd, Edinburgh North SA 5113, where there many different bins used to recycle polystyrene, cardboard, rigid plastic, and film plastic.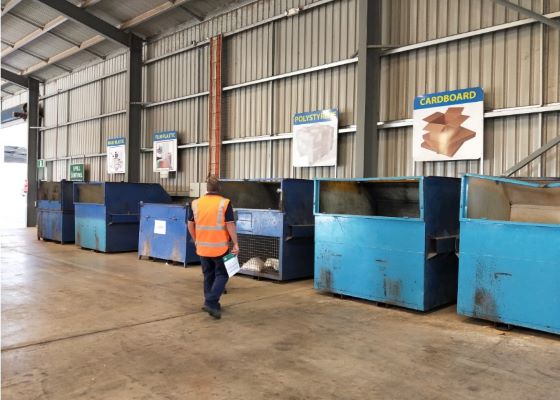 At that time, NAWMA was already doing polystyrene cycling business, but there was only one crusher in the recycling center, and the EPS is shredded along with other general waste and then dragged to the landfill. At the end of 2019, NAWMA wants to purchase professional EPS recycling equipment, specifically for processing waste EPS that are large in size and easily fill up the warehouse.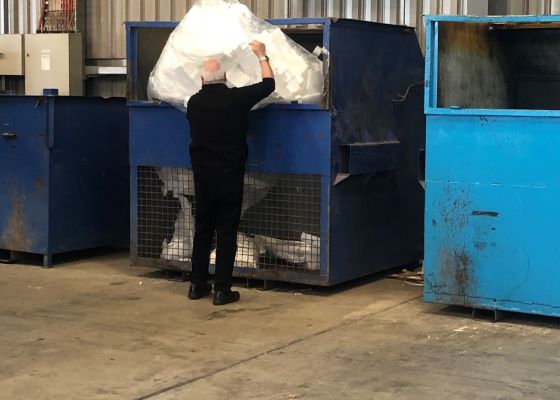 When choosing EPS recycling equipment, NAWMA was more inclined to the EPS Cold Compactor at the beginning. After fully understanding the materials and weighing the pros and cons of EPS Hot Melting Machine and EPS Cold Compactor, NAWMA finally followed Wenny's suggestion and chose the GREENMAX Mars Series EPS Melting Machine M-C100. The M-C100 EPS recycling machine is the medium model of Mars Series, which can help reduce the volume of the exported material (called the hot melt block) to 1/90 of the original collected polystyrene, greatly saving storage space and transporation cost. In order to further meet NAWMA's need to save labor, GREENMAX has specially equipped this machine with a conveyor belt. As shown in the picture below.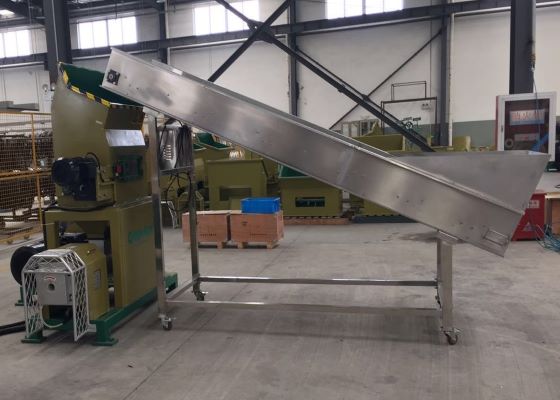 With the GREENMAX EPS Melting Machine, the sorted out EPS does not need to be landfilled with other general waste, and the melted EPS blocks can also be sold to EPS end users at a reasonable price. NAWMA can save EPS recycling costs while also obtain additional economic benefits.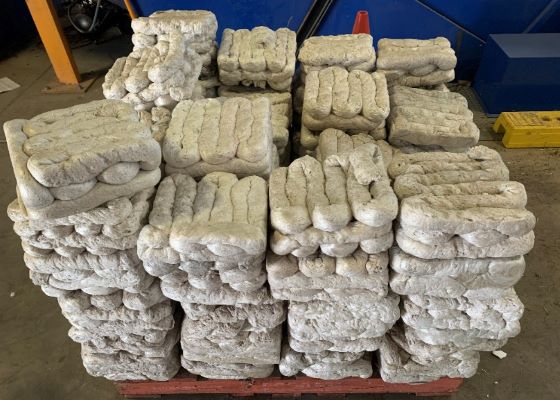 As the pioneer company in Australia with a whole polystyrene recycling industry supply chain,
INTCO Recycling
manufactures and sells GREENMAX polystyrene recycling machines, purchases the recycled waste foam blocks and reuses them to make photo frames and decoration molding products. If you're looking for a polystyrene recycling solution, INTCO Recycling will be your right-hand man just a phone call away.