INTCO Recycling
About INTCO Recycling
INTCO Recycling, located in Auburn NSW, Australia, is the leading provider of renewable polystyrene foam (EPS) solutions, and has been dedicated to providing customers across Australia and New Zealand with integrated polystyrene recycling solutions for more than 10 years.
INTCO Recycling is the pioneer company in the world with a whole polystyrene recycling industry chain: manufactures and sells GREENMAX polystyrene recycling machines, purchases the recycled waste foam blocks and reuses them to make photo frames and decoration moulding products.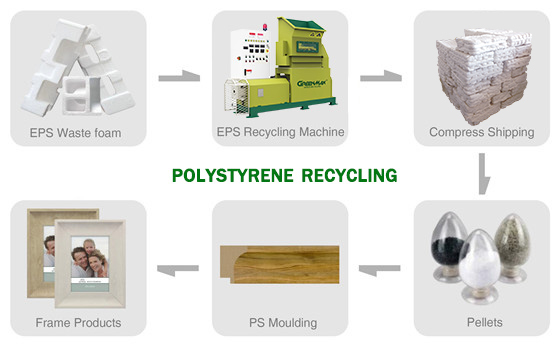 INTCO Recycling's Green Mission
In Australia, about 45,000 tonnes of polystyrene is created and consumed each year, about 40% (or 18000 tons per year) are recyclable after being in disposable containers or short-term packaging, but only 29.7% of the polystyrene used in packaging is recycled, the majority of waste polystyrene goes to landfill and became the "White Pollution". There is an urgent need to improve the recycling rate of polystyrene to make Australia "Green" again.
[*Data Source: 2014 National Plastics Recycling Survey, SRU]

As the Polystyrene Recycling Specialist in Australia, INTCO Recycling has always been contributing to the improvement of Australia's polystyrene recycling rate. The principle of "Limited Resources, Infinite Recycling" is embodied in INTCO Recycling's business outreaches. INTCO recycles 50,000 tons of waste foam every year, equivalent to saving 100,000 tons of carbon emissions, 180,000 tons of oil resources, and 2 million trees.
ABOUT US