About GREENMAX Australia
Who We Are
We are INTCO Recycling, the polystyrene recycling specialist located in Auburn NSW, Australia, providing customers with one-stop polystyrene recycling solutions.
Supported by more than 3000 employees, INTCO Recycling now has established 3 manufacturing bases and served over 100 businesses and organizations in polystyrene related fields across Australia and New Zealand for more than 10 years.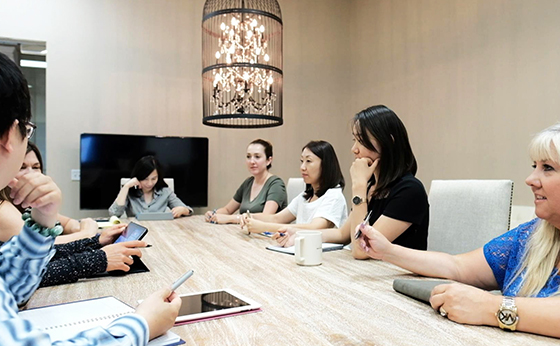 What We Do
As the pioneer company in Australia with a whole polystyrene recycling industry supply chain, INTCO Recycling manufactures and sells GREENMAX polystyrene recycling machines, purchases the recycled waste foam blocks and reuses them to make photo frames and decoration moulding products.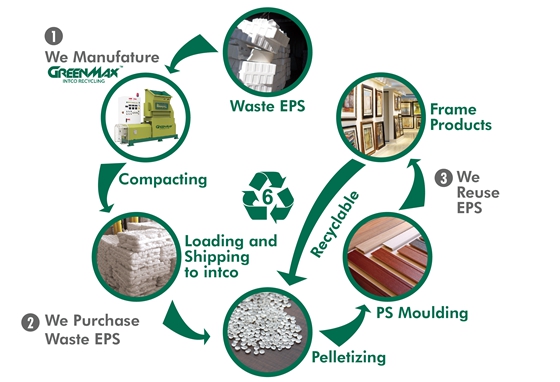 * Provides Advice and A Customized Recycling Solution
INTCO Recycling has carried out recycling collaboration with customers in various industries including manufacturing, building & construction, australian councils, waste management businesses for over 10 years, we have rich experience in designing customized recycling solutions for our customers' waste plastic materials, quantity & plant size, budget, and policy environment.
* Manufactures Your Polystyrene Recycling Machine
Based on the customized recycling solution, INTCO Recycling can offer you with the suitable GREENMAX recycling machine for your actual situation.
GREENMAX is the brand of polystyrene recycling machines owned by INTCO Recycling, focusing on the compression and volume reduction of waste foam. GREENMAX has launched 4 waste recycling machine models: Apolp Series Cold Compactor, Mars Series Hot Melter, Foam Crusher and Poseidon Series Beverage Dewatering Machine. Applicable materials include EPS, EPE, EPP, beverage packaging, etc.
* Purchases Your Compressed Polystyrene Blocks
With the help of the GREENMAX polystyrene recycling machine, the waste polystyrene foam will be compressed at a ratio up to 90:1, which can not only greatly reduce the storage and transportation costs, but also make a extra profit since INTCO recycling will purchase your compressed blocks for reusing them to granulat and make photo frames and decoration moulding products.
Contact Us
INTCO Recycling hopes to work out the problems that have troubled you in recycling EPS with our expertise. Get Your Customized Recycling Solution Now.
Sales Office:Wenny Xiong (Ms)
TEL: +61 0480 048 700
ABOUT US