What can the recycled EPS foam waste be used for?
Recently, Global beverage company Coca-Cola signed the ANZPAC Plastics Pact, a collaborative solution that brings together key players behind a shared vision of a circular economy for plastic, aiming to eliminate plastic waste in Australia, New Zealand, and the Pacific Islands by 2025.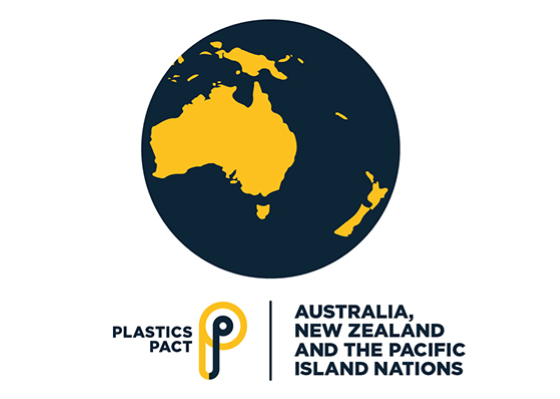 From September 2021, Coca-Cola will use 100pc recycled polyethylene terephthalate (rPET) to manufacture all plastic bottles of 500ml or less in the UK. This encourages more companies and consumers to recycle waste plastics material, stepping up plastics sustainability efforts. In addition to recycled polyethylene terephthalate, recycled expanded polystyrene (EPS) can also be reused to make new products, turning waste into treasure.
EPS is a general plastic packaging material used for protecting wholesale food shipments of fresh fruit and vegetables, electronics and electrical equipment, white goods, or COVID-19 vaccine shipments. There is a misunderstanding that EPS is a problematic material that cannot be recycled, causing serious white pollution and threatening marine life. But the fact is that EPS is composed of 98% air and 2% polystyrene, which is 100% recyclable.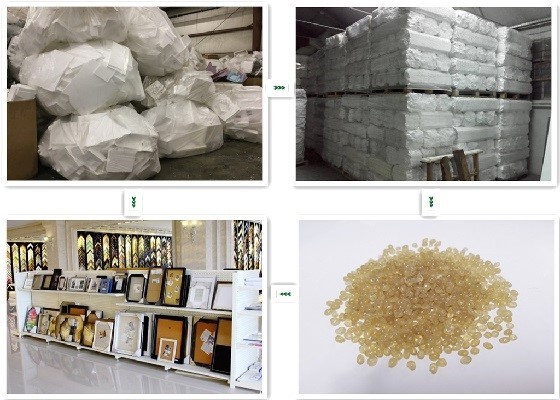 EPS can be recycled efficiently to manufacture secondary products from packaging to construction and other products. The process starts when EPS is collected directly from its many commercial users or households, collected bulky EPS waste can be compressed into dense blocks with the help of professional EPS recycling machine, such as EPS Compactor. After handling by the EPS Compactor, the recycled EPS blocks are easy to store and transport to further processing like pelleting then making photo frames or other new products.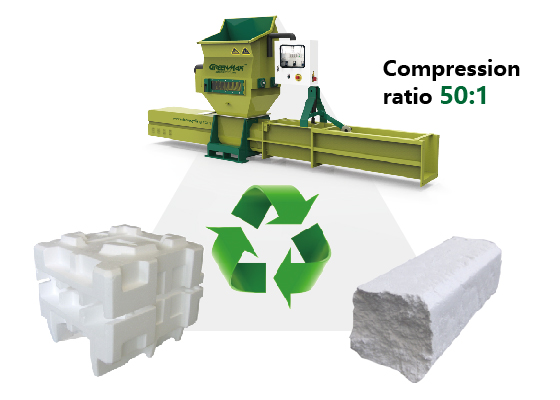 GREENMAX EPS Compactor is the EPS recycling machine specialized in compressing waste EPS lunch box, XPS insulation board, EPP, etc. into blocks by rotating screw pressure. With a compression ratio of 50:1, the EPS Compactor can greatly reduce the volume of waste EPS, therefore saving storage and transportation costs. The GREENMAX EPS Compactor will be a good hand to facilitate closed-loop recycling of expandable polystyrene (EPS) waste.