Australia's National Plastics Plan aims to phase out polystyrene foam
According to the National Plastics Plan, launched in Brisbane by the federal environment minister, Sussan Ley, polystyrene foam commonly used to package consumer goods will be phased out in Australia by mid-2022 as part of a national plan to combat mounting plastic waste. Ley said the goal was for Australia to be using much less plastic like polystyrene foam, and to change the way Australians "produce, consume and recycle plastic".

Polystyrene foam is a plastic material widely used in delivery boxes, food containers, disposal cups and so on, which can be 100% recycled because it is composed of 98% air and 2% resin. In Australia, about 45,000 tonnes of polystyrene is created and consumed each year, but only about 40% (or 18000 tons per year) are recyclable after being in disposable containers or short-term packaging. In addition to adopting a one-size-fits-all polystyrene ban, how to improve the recycling efficiency of polystyrene waste is also an urgent problem to be solved by the Australian government in developing a circular economy.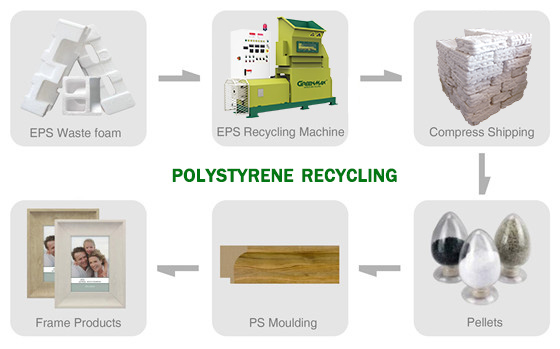 Professional polystyrene recycling machine is the antidote, which has been equipped in many recycling centers and local councils to dispose of waste polystyrene in bulk. There are currently two mainstream polystyrene recycling machines on the market, one is the polystyrene cold compactor that operates by rotating screw pressure, and the other is the polystyrene melting machine that is equipped with the screw melting technology. Both of the two recycling machines can be used to reduce the volume of waste polystyrene and improve the polystyrene recycling efficiency.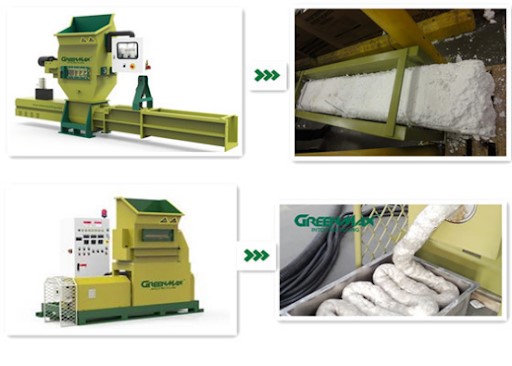 GREENMAX polystyrene recycling machines can solve the problem of high storage and transportation fees caused by very low foam density and large volume, thereby helping customers reduce recycling costs. So far, over 100 businesses and organizations in polystyrene related fields across Australia and New Zealand have made GREENMAX their first choice, especially the councils and non-profit organizations.
In the long run, polystyrene should be gone from food and beverage containers, and now polystyrene recycling is a necessary measure to reduce white pollution and protect the environment. If you're looking for a polystyrene recycling solution, GREENMAX will be your right-hand man just a phone call away.